How to connect your bank account
---
There are two options for connecting your bank account.
The first option is to 'Connect with Plaid' (3rd party plug-in).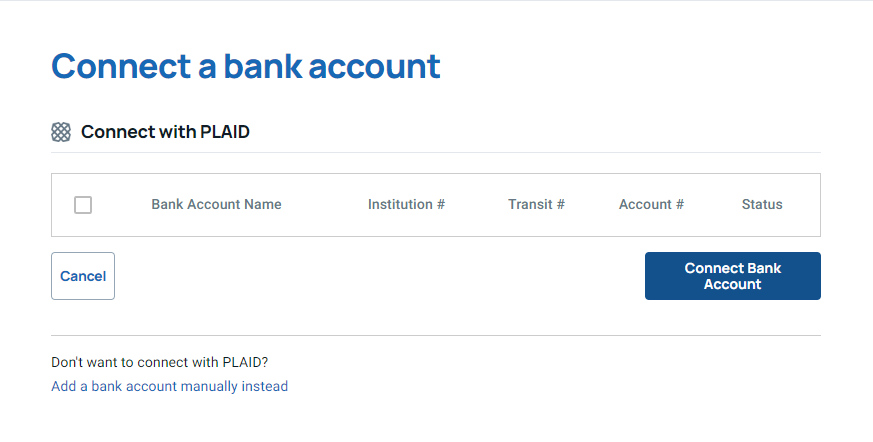 Once you click on 'Connect Bank Account' there will be a pop-up, where you can then select the bank that you would like to connect with. The list of banks that are supported can be found here.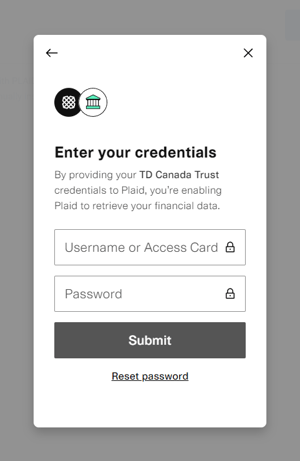 The other option is to connect your bank account manually.
With this option, you will need the information that can be found on a voided cheque. Fill out the fields with the respective information and click 'Next'.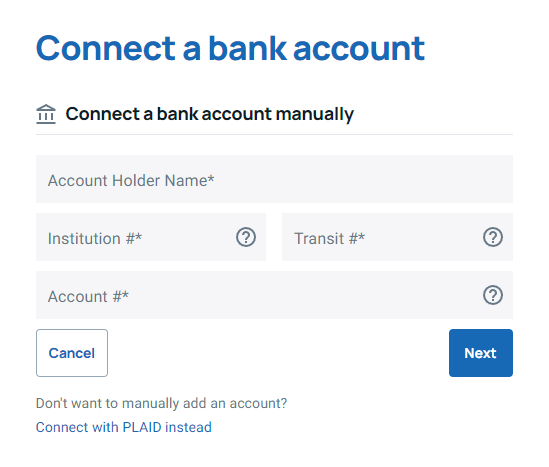 An example cheque can be found below with where the required data is on the cheque.